High speed laser cutting sheet metal in Mild Steel, Stainless Steel, Galvanized, Zintec aluminium and brass material.
Laser cutting gives a superior edge finish than punching or shearing that requires little or no de-burring or finishing.
We can provide intricate detail, etching and all kinds of markings are possible.
Complex shapes can be cut without the need for potentially expensive tooling, our lasers can cut material from 0.9m to 12mm thick, and we can work to tolerances of +/- 0.1mm in many thicknesses.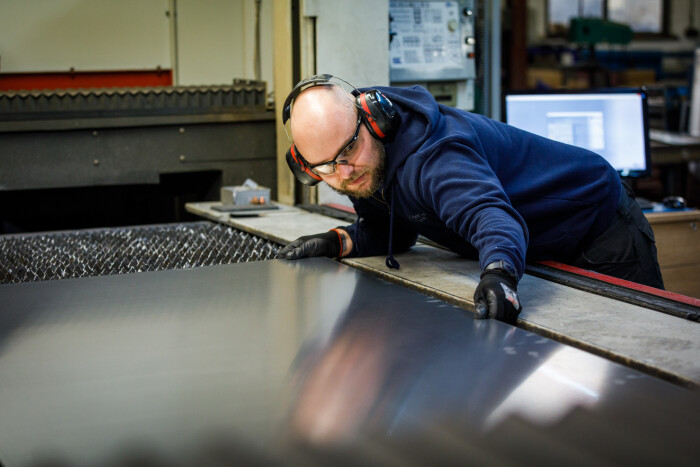 Would you like to see our laser in action? Just take a look at the video below!